The internet has grown vastly since it first came into being. Some believe that web has become saturated and that there is not much room left for web related services like web design. Those that have an interest in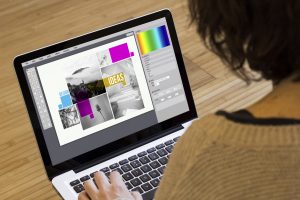 making this their career are often disheartened by this. Before jumping to conclusions it is well worth trying to determine what the future holds for web design.
As a form of encouragement, it doesn't mean that one has to look ten years down the road. All one has to do is look at what the experts are predicting for the next year. There is no indication that web design is a dying industry nor is there any indicators that there isn't room for growth.
New technology is always in the forefront and this is applicable to web design. As it becomes available it will open new doors of opportunity spurring on different creative ideas. With the growth in mobiles this created another need for a different approach to web design, and who knows what new devices will come out in the future that will create new challenges and the need for new concepts.